The Tick Page

This page not designed for any particular web browser; use with any browser you want.
Non conçu pour un fureteur particulier. Utilisez ce que vous voulez.
Public health authorities say that you should save a tick after it is removed, in case it needs to be tested. My housemate got one in July at the beach, and did so. Of course we had a little fun too....
Click on the pictures to see the movies:

Round and round s/he goes....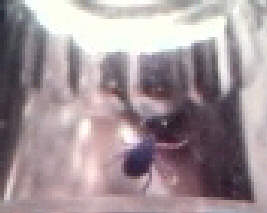 Going up....
BTW, in case you were wondering, the tick appears to have a clean bill of health. No ticks were harmed in the making of these films.
Some useful links
Your comments are welcome: Click here to send me mail!

nickz@eskimo.com

This page has been visited
times since August 20, 2001.

nickz@eskimo.com

Page created:   August 20, 2001
Last modified:  August 20, 2001

---